Retail Display Manufacturers & Point of Sale Design
Retail Display Manufacturers and Point of Sale Designers for 60 years supplying Retail Display solutions for major brands; breathing life into creative concepts and increasing sales in every retail environment.
Our in-house team of dedicated and creative staff ensure you get the best solution for your brand's display requirements. Retail Display Manufacturers with extensive and varied capabilities using facilities in Asia and the EU.
Our engineers have in depth knowledge of every aspect of manufacturing, including Prototyping, Plastic Injection Mouldings and Metal Fabrication.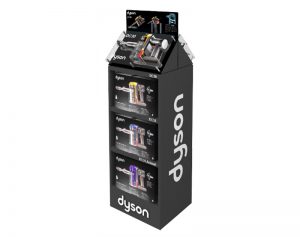 Acrylic leaflet holders, Product stands, Collection boxes, Sweet bins, Display cases and cabinets, Fabricated acrylic display products, Leaflet dispensers, Show cardholders, Display cases, Printed and Magnetic acrylic blocks, Collection boxes, Business card displays, Jewellery stands, Antique stands, Shoe displays, Electrical displays, Wall panel displays, Cubes, bridges & units, Domes, Lecterns, Leaflet displays, Ticket holders, Magazine displays, Carousels, Multi-tier displays along with all CDU and FSDU combinations, plus much much more . . .
Innovative design; Quality manufacturing; Efficient installation.
The perfect combination: Adglow & Adinstall can provide you with a complete turn-key solution.
Call us on 01684 272 916
Follow us on Social Media
Latest Project News
0 Comments
Our latest robot welder installation features 2 robots synchronised to work together to further increase our manufacturing capabilities. Working to...
Read More →